Acid Reducer (omeprazole 20 mg delayed release oral tablet) Dailymed
Human OTC
Winco Foods, LLC.

Version History

Go PRO to access past versions
---
---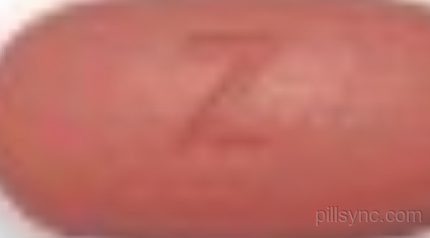 Go PRO for all pill images
Tips For Managing Heartburn
Do not lie flat or bend over after eating
Do not wear tight-fitting clothing around the stomach
Do not eat before bedtime
Raise the head of your bed
Avoid heartburn-causing foods such as rich, spicy, fatty or fried foods, chocolate, caffeine, alcohol and certain fruits and vegetables
Eat slowly and avoid big meals
If overweight, lose weight
Quit smoking



Active Ingredient (in Each Tablet)

Omeprazole delayed-release tablet 20 mg (equivalent to 20.6 mg omeprazole magnesium)


Use
treats frequent heartburn (occurs 2 or more days a week)
not intended for immediate relief of heartburn; this drug may take 1 to 4 days for full effect



Warnings

Allergy alert: Do not use if you are allergic to omeprazole


Do Not Use If You Have:
trouble or pain swallowing food, vomiting with blood, or bloody or black stools
heartburn with lightheadedness, sweating or dizziness
chest pain or shoulder pain with shortness of breath; sweating; pain spreading to arms, neck or shoulders; or lightheadedness
frequent chest pain


These may be signs of a serious condition. See your doctor.


Ask A Doctor Before Use If You Have:
had heartburn over 3 months. This may be a sign of a more serious condition.
frequent wheezing, particularly with heartburn
unexplained weight loss
nausea or vomiting
stomach pain



Taking:
warfarin, clopidogrel or cilostazol (blood-thinning medicines)
prescription antifungal or anti-yeast medicines
diazepam (anxiety medicine)
digoxin (heart medicine)
tacrolimus or mycophenolate mofetil (immune system medicines)
prescription antiretrovirals (medicines for HIV infection)
methotrexate (arthritis medicine)



Stop Use And Ask A Doctor If:
your heartburn continues or worsens
you need to take this product for more than 14 days
you need to take more than 1 course of treatment every 4 months
you get diarrhea
you develop a rash or joint pain



If Pregnant Or Breast-feeding,

ask a health professional before use.


Keep Out Of Reach Of Children.

In case of overdose, get medical help or contact a Poison Control Center (1-800-222-1222)  right away.


Directions
for adults 18 years of age and older
this product is to be used once a day (every 24 hours), every day for 14 days
it may take 1 to 4 days for full effect; some people get complete relief of symptoms within 24 hours


14-Day Course of Treatment


swallow 1 tablet with a glass of water before eating in the morning
take every day for 14 days
do not take more than 1 tablet a day
do not use for more than 14 days unless directed by your doctor
swallow whole. Do not chew or crush tablets.


Repeated 14-Day Courses (if needed)


you may repeat a 14-day course every 4 months
do not take for more than 14 days or more often than every 4 months unless directed by a doctor
children under 18 years of age: ask a doctor. Heartburn in children may sometimes be caused by a serious condition.



Other Information
read the directions and warnings before use
keep the carton. It contains important information.
store at 20┬║ to 25┬║C (68┬║ to 77┬║ F) and protect from moisture



Inactive Ingredients

crospovidone, glyceryl monostearate, hydroxypropyl cellulose, hypromellose, magnesium stearate, methacrylic acid copolymer dispersion, microcrystalline cellulose, polyethylene glycol, polysorbate 80, red iron oxide, silicified microcrystalline cellulose, sodium hydroxide, sodium stearyl fumarate, sugar spheres [which contains liquid glucose, starch (maize) and sucrose], talc, titanium dioxide,  triethyl citrate and yellow iron oxide.


Questions?

call 800-824-1706 Monday - Friday 9am - 4pm MST Distributed by: WINCO FOODS LLC BOISE, ID 83704 MADE IN INDIA Code: TS/DRUGS/22/2009


Package Label-principal Display Panel - 20 Mg (14 Tablet Bottle)

WinCo® FOODSOmeprazole Delayed-Release OMEPRAZOLE 20 mg/ ACID REDUCER 14 TABLETS


Package Label-principal Display Panel - 20 Mg Container Carton Label

Compare to the active ingredient in PRILOSEC OTC ®WinCo® FOODS Omeprazole Delayed-Release Omeprazole 20 mg/ ACID REDUCER Treats Frequent HeartburnOccurring 2 Or More Days A Week 14 TABLETS ONE 14-DAY COURSE OF TREATMENT


DISCLAIMER:
"This tool does not provide medical advice, and is for informational and educational purposes only, and is not a substitute for professional medical advice, treatment or diagnosis. Call your doctor to receive medical advice. If you think you may have a medical emergency, please dial 911."
"Do not rely on openFDA to make decisions regarding medical care. While we make every effort to ensure that data is accurate, you should assume all results are unvalidated. We may limit or otherwise restrict your access to the API in line with our Terms of Service."
"This product uses publicly available data from the U.S. National Library of Medicine (NLM), National Institutes of Health, Department of Health and Human Services; NLM is not responsible for the product and does not endorse or recommend this or any other product."
PillSync may earn a commission via links on our site